Eight views of Kamifurano
上富良野八景
24,787 views
Popular scenic spots [eight views of Kamifurano]
Kamifurano is a small town approximately at the center of Hokkaido. It is known for lavender, but has a lot more to offer. Look for other views just as beautiful by walking around the town.
ジェットコースターの路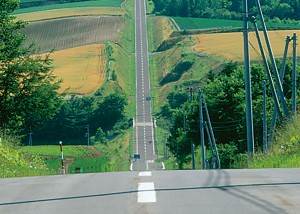 The 2.5-km-long straight road has a large variation in altitude, with both gentle and steep ups and downs.
深山峠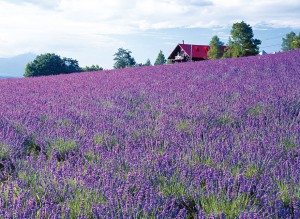 It is a popular tourist spot with beautiful and extensive hills and the breathtakingly magnificent view of the Tokachi-dake mountain range.
千望峠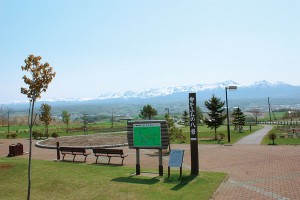 A scenic point where the view of each season can be enjoyed overlooking the extensive Tokachi-dake mountains and Furano Basin
パノラマロード江花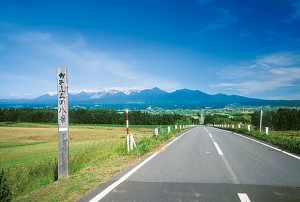 The straight road looks as if it is leading right up to Mt. Furano-dake. You can feel the sense of being sucked into grand nature.
日の出ラベンダー園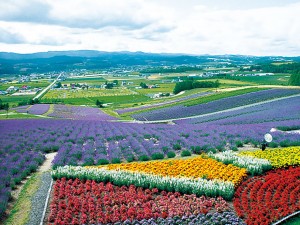 The garden commands a 360-degree view of colorful fields of flowers, streets, mountains and everything else.
和田草原とどんぐりの郷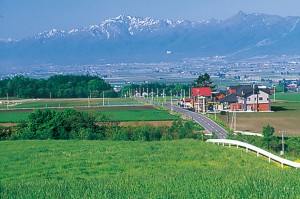 This tranquil grassland that lies on the outskirts of the town commands a panoramic view of the Tokachi-dake mountain range and Mt. Yubari-dake.
旭野やまびこ高地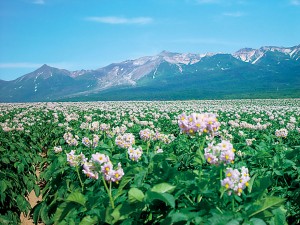 The view of the Tokachi-dake mountain range seen from up close is splendid. The drive route is dotted with scenic points.
十勝岳温泉郷
A high-lying hot spring resort where beautiful autumn leaves can be enjoyed the earliest in Japan.