Roller Coaster Road
ジェットコースターの路
27,325 views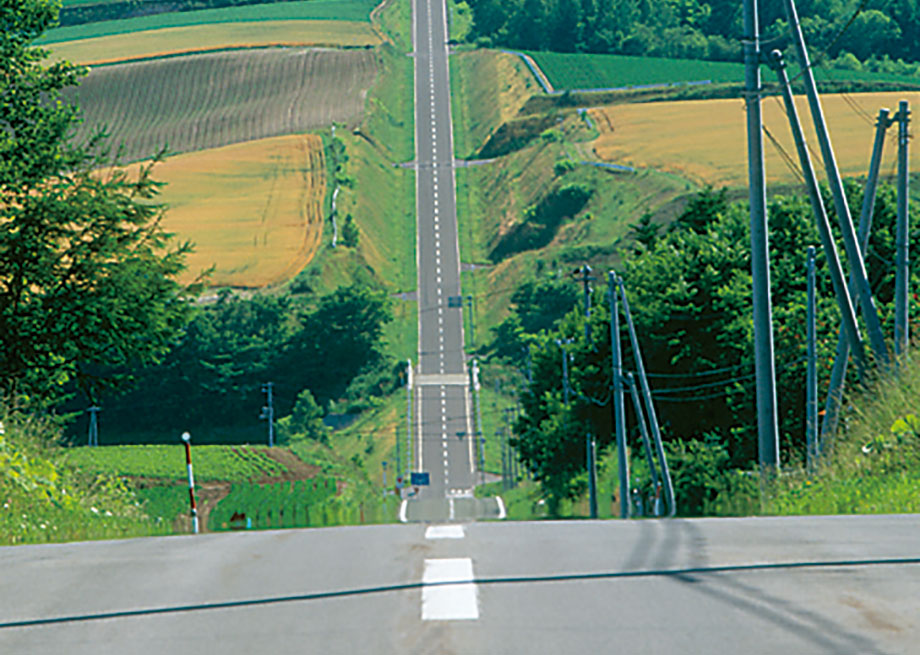 The 2.5-km-long straight road has a large variation in altitude, with both gentle and steep ups and downs.
The Nishi 11-sen town road that starts 9.7 km from JR Kamifurano station is known as the Roller Coaster Road. The 2.5-km-long road that runs after turning at the "Nishi 11-sen Nomen Nodo" sign along Route 237 was given this nickname as it is straight and has many ups and downs. As you go up the road, hilly, rural scenery spreads around it and the Tokachi mountain range comes into view.
The road used for filming of the TV drama "Yasashii Jikan" by So Kuramoto is now a popular tourist spot.
Map